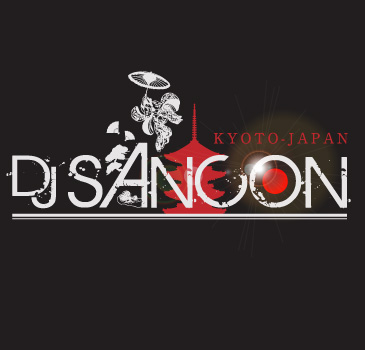 TOKYO SHIBUYA @THE ROOM "GLOBAL RHYTHMS"
KYOTO @Butterfly "ESSENTIAL"
KYOTO @Chambers EverySaturday "Saturday Chambers"
KYOTO @Chambers EverySunday "SUN CHAM"
KYOTO @Butterfly EvertThursday "KYO JUNGLE"
NARA @LushLife "LOUNGE beats"

Radio
FM KYOTO α-STATION 89.4 MHz
RELAXIN' PORTER(SUN 19:30~21:00)

ALPHA ACADEMY CLUB-DJ ACADEMY
info : http://alphaupup.jimdo.com/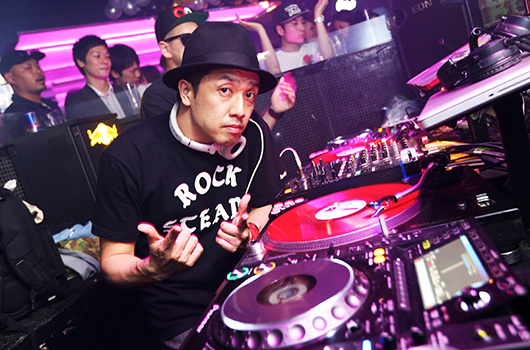 KYOTO JAPAN / BEAT TRICKS / Vinyl Junkies 
An original member of Kyoto group, BEAT TRICKS.
DJ SANCON runs ESSENTIAL, the longest-running hip-hop party in Japan, as a resident DJ. The party will enter its 20th year in 2015. He plays close to 100 events throughout the year, both in Japan and abroad. One of the eminent DJs in Japan, he continues to play at parties in New York, Boston, and Canada. Widely successful of late, he is currently acting as a concert DJ for the R&B Men's Chorus Group, Full of Harmony, and for KOHEI JAPAN since 2007. He boasts appearances at a large number of music events and festivals, including the Rock and Hip-Hop fusion event, "TERMINAL" (with acts such as BRAHMAN, BACK DROPBOMB, RHYMESTER, and SHAKKAZOMBIE). He also performs at Tohoku's largest festival, the Arabaki Rock Fest in Sendai Bay; and at Kyushu's Sky Jamboree.
In addition to on-site live DJing, DJ SANCON also produces music and hosts a radio program on α-STATION (ALPHA STATION) FM Kyoto.
[Discography and Timeline]
2015, June 10th – New single "Yonaka no Yochien" featuring Mummy-D of RHYMESTER released by KOHEI JAPAN, reached the Top 10
2015, April – Simultaneous release of official Mix CDs "Beautiful Night Set and "Swingin' Oldies Originals"
2014, November – Release of iTunes Store Exclusive, "PARTY BEST 2014 HITS." The album reaches number 1 on the R&B/Soul list (held for approx. 1 month) and attains a coveted spot in the Overall Top 10 chart.
2013 – Release of "Which Way to Go" featuring New York singer, Marie Martin
2013 – Release of new song "SUMMER DAYZ" by DJ SANCON and MONKEY KEN
2012  -  DJ SANCON did a New Year's Project (show) with MALIK from New York, entitled "WORK OF THE REAL" For Vinyl Junkies.
2011, March 8th – Marks a shining achievement, placing 3rd in the Miami Winter Music Conference 2011 (WMC 2011) in the DJ Spin-Off & Beat Matching Category from a field of 20 qualifying DJs from around the world. This included locals from Miami and DJs from such diverse places as Italy, France, Germany, Canada, and New York.
2011 – Release of "Akaneiro to Kagiroi no Naka" ft. Takuma (10-FEET), N∀OKI (Rotten Graffty), and Doctor Hasegawa. The song is selected as the official song of Japanese Pro Basketball League (BJ League) team, The Kyoto Hannaryz. 
Other Representative Works and Achievements
"Play Da Song" ft. Full of Harmony, VERBAL (m-flo)
Participation on the J-Rock artists, 10-FEET's 6th album "Life is Sweet."